Kirk Swain Honorary Chairman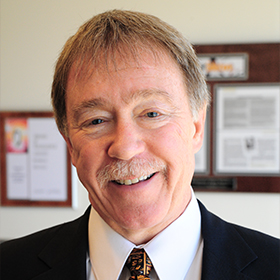 Kirk Swain, son of DirectMail.com co-founder John Swain, learned directly from an industry pioneer all the knowledge needed to establish the company as one of the country's leading providers of direct marketing solutions. His personal interest in industry innovations and new trends helps him chart the strategic direction of the firm, adjusting the business plan in response to marketplace changes and leveraging new opportunities as they emerge.
Kirk oversees key corporate operations as well, focusing on print-related manufacturing, financial matters, accounting, government compliance and legal negotiations. He serves on the Board of Directors of the Printing and Graphics Association MidAtlantic and is an active member of the Direct Marketing Association of Washington, DC.
Outside the company, Kirk is known for his community involvement. Over the years, he has served on numerous boards and associations in the Calvert County area. His exemplary service and philanthropic commitment have been recognized by numerous awards, including the Calvert County Chamber of Commerce's John C. Smith Award for Outstanding Achievement.